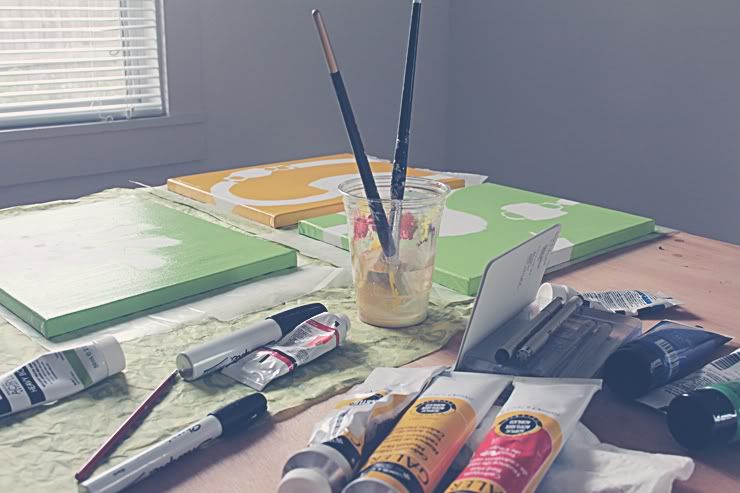 My bro in law owns a
coffee shop
in the Heights (I recommend the iced salted caramel coffee + breakfast tacos) and somehow convinced the kind people there to let me hang my artwork on their walls.
The same day I got an email from the
Program Director at the Arts Council of Brazos Valley
inviting me to participate in the Texas Reds Steak and Grape Festival in Bryan, TX this October. I'm going to have my very own booth filled with my very own paintings.
It's going to be a busy summer.